SIT. STAY. SWIRL.
Wine & Whiskers – a smash hit!
In just two hours Montrio Bistro raised over $3,800 to benefit Peace of Mind Dog Rescue (POMDR) and Animal Friends Rescue Project (AFRP).
Join Montrio Bistro every Wednesday through Labor Day with a two or four-legged friend for a glass of wine on our new parklet patio. The restaurant will donate $1 from every glass of wine to these organizations.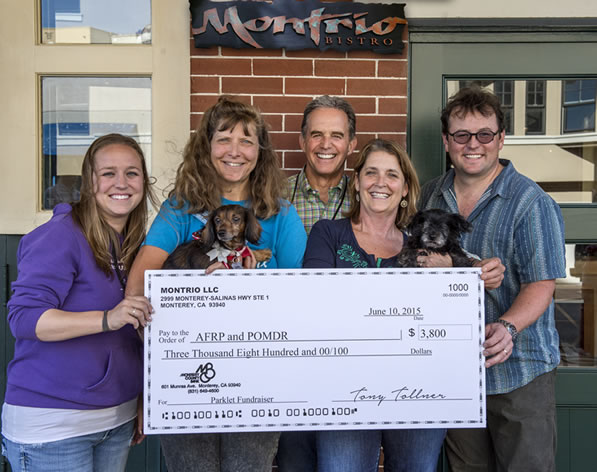 F

ido Friendly
PETS ❤ PARKLETS
✻
Stop in and enjoy our new parklet, every Wednesday from June 10 until Labor Day,
and tip a glass with your four legged friend. Enjoy great wine, our sidewalk setting
and a special house made treat for your pal!
$1 from every glass purchased will be donated to AFRP and Peace of Mind Dog Rescue